Shin Chan The Movie: Robot Dad Hindi Dubbed Full Movie Download 480p HQ & 720p FHD
Shinchan Movie Serious Battle! Robot Dad Strikes Back Hindi Dubbed Download/Watch Online Hindi Dubbed By Hungama TV Shin Chan Movie Robot Dad Hindi Dubbed Full Movie Download (720p HD)
Movie Info
Name : Shin-chan: Serious Battle! Robot Dad Strikes Back
(Hindi Dubbed as Shin Chan Movie Robot Dad)
Release Year : 2014 (Hindi Release 2015)
Quality : 480p HQ & 720p FHD
Language : Hindi
Movie Story : Hiroshi got a slipped disk due to a back injury. He was taken to an Este salon by a mysterious beautiful girl who appeared suddenly, to receive a free trial of beauty treatment as well as a massage. When Hiroshi returned home after a beauty treatment, he was surprised to see himself in the form of a robot. Shinnosuke gets overjoyed, whereas Misae gets worried on seeing him as a naked robot. The robot version of Hiroshi turns out to be convenient. The robot Hiroshi could be controlled by a remote control and pretty much do anything including cooking and cleaning.
---
Shin Chan The Movie: Robot Dad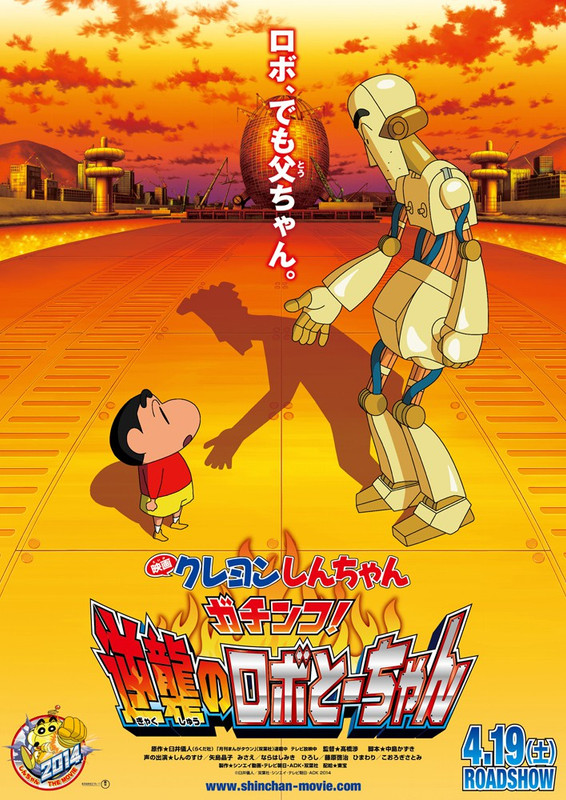 ---
Watch/Download Links
---
Dual Audio Download
Single Download Link 480p Size: 277 MB
[Google Drive] [MediaFire] [Mega] [Bayfile]
Single Download Link 720p HD Size: 581 MB
[Google Drive] [MediaFire] [Mega] [Mega 2] [GoFiles]
---
Give Credits Wherever You Share/Use It.
HOW TO DOWNLOAD MOVIES AND SERIES FROM HERE? CLICK HERE